Sadler's Wells
Marketing Design
An eye-catching show identity for a performance premiere at this iconic London Theatre illustrating the force and power of the Sun.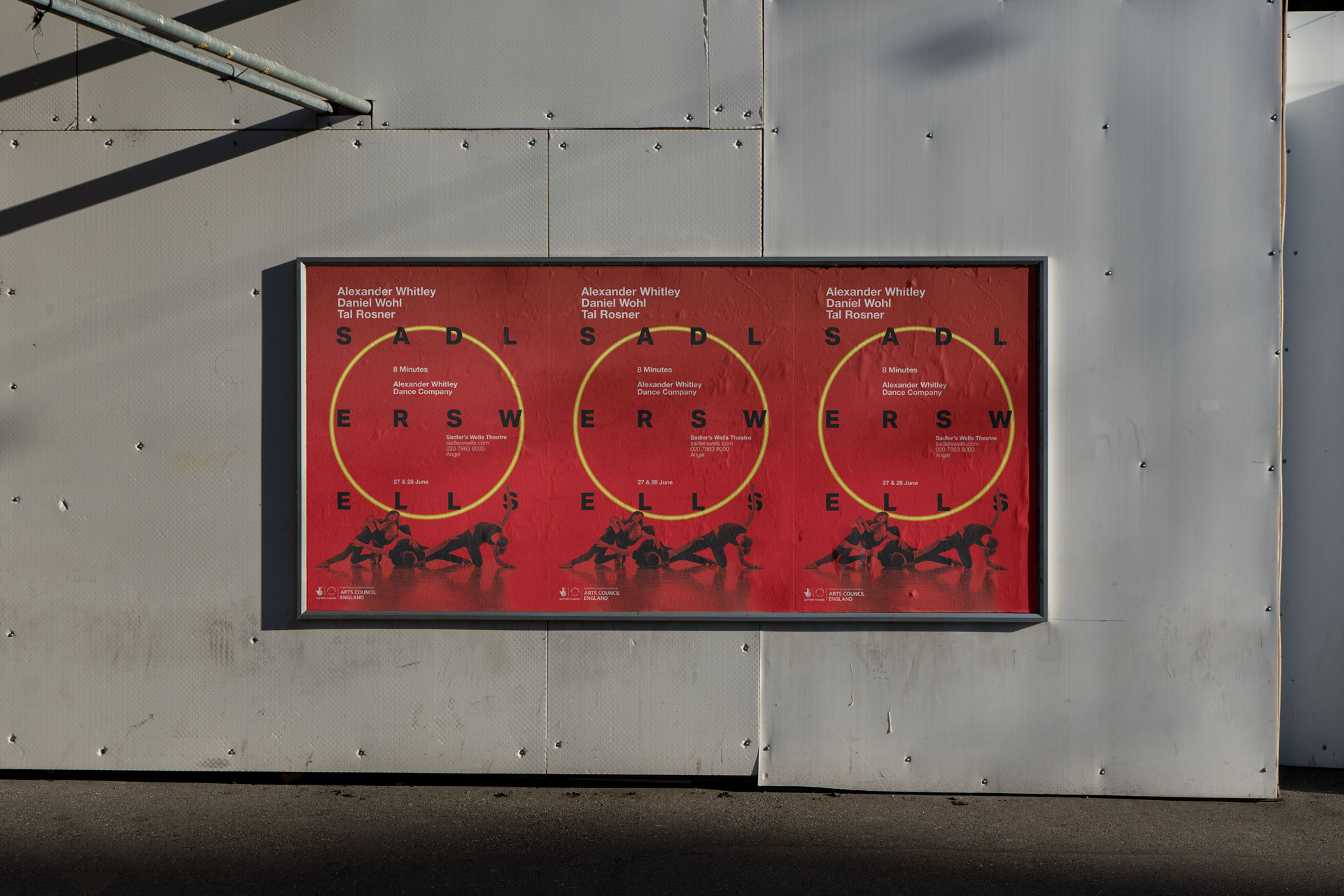 Client: Alexander Whitley Dance Company
Year: 2016
I was asked to create a bold and eye-catching poster design for Alexander Whitley's first full-length work, 8 Minutes, at Sadler's Wells.
Inspired by the length of time it for sunlight to travel 93 million miles to earth, 8 Minutes, is a unique collaboration with scientists from STFC RAL Space and choreographer Alexander Whitley.