Image design and show identity for Sadler's Wells Digital Edition.  A new performance experience and installation involving audience wearable robotic exoskeletons.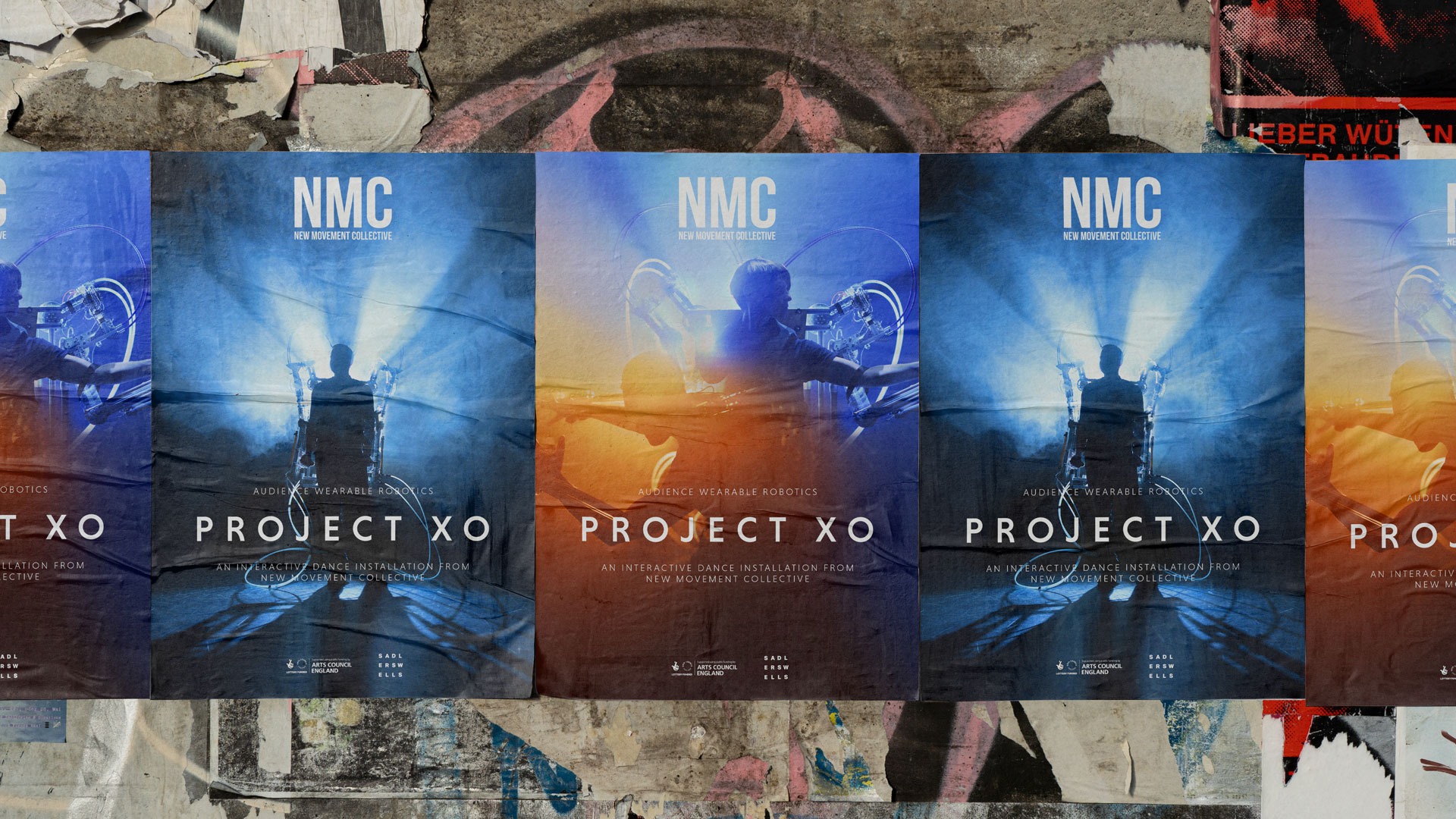 Client: New Movement Collective
Year: 2020
Project XO is a cutting-edge dance installation devised by New Movement Collective in collaboration with FENYCE Workspace. This unique encounter will see members of the public invited to wear a robotic exoskeleton which is programmed to execute precise choreography. They will be both subdued and empowered by the suit and haunted by the ambiguous 'creator' behind the movement.
For this exciting new project I undertook the art direction of a new suite of images to support the marketing of the show alongside developing an original new marketing design and show identity.