Website In A Week
Establish your online presence simply and quickly with a fully customisable website in just 5 days
Book Your Free Consultation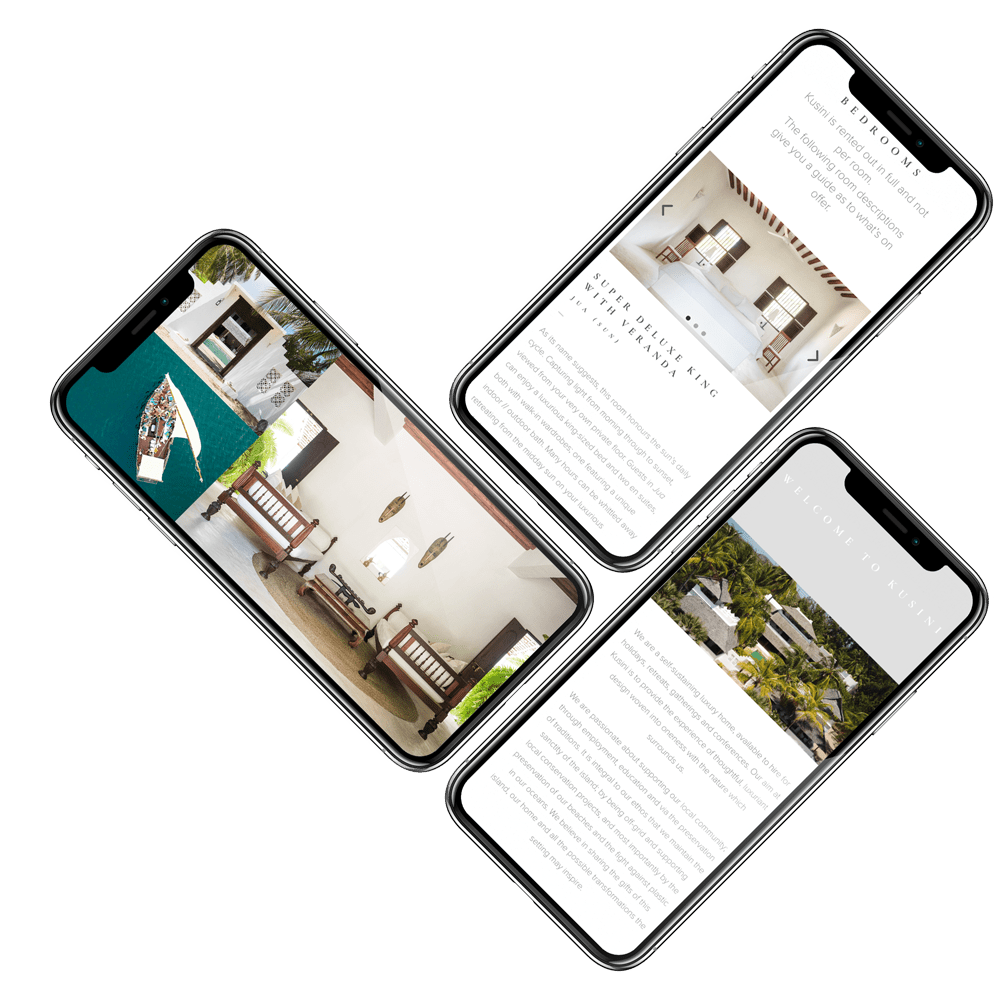 —
A Five-Page Mobile Responsive Website
A 5-page striking and customisable website made just for you.
—
Web Hosting and Address
A unique domain web address and secure hosting.
—
Style Boards
Choose from 2 style moodboards created just for you, showing how colour, typography and graphic elements will be used across your website.
—
Mailing List
Build your online marketing list with your own Mailchimp account; includes set up and integration to your website with custom styled sign up forms.
—
Video
Display high-definition video on your website with a Vimeo or YouTube integration.
—
Tutorials
Custom made video and pdf tutorials showing you how to update and maintain your website.
—
Launch e-flyer
Generate website traffic and build your mailing list with a bespoke designed e-flyer to announce your website launch.
The Process
You choose whether to take all the days within a week or over a month, whichever is going to work best for you.
—
Prepare
We will meet for an intial consultation and discuss what you need from your website.
We will develop a website plan and checklist based on the pages you need and the information, copy and images you would like to display online.
You will then gather all your content ready for us to begin designing and building your website.
—
Day 1
STYLE and FEEL
We will look over your style and moodboards that I have created based on our initial meeting.
We will refine the style of your website and decide how to use fonts, colour, images and graphic elements to make your website feel unique to you and your business.
—
Day 2
DESIGN
Here is where the fun begins.
Using what we have discovered and discussed so far, I will begin designing layouts for each page.
With feedback from you, we start to create something fantastic.
—
Day 3
BUILD
Once you're happy with the design of your site we begin building.
Adding in all your content, copy and images and ensuring that the style and feel is consistent across your website.
—
Day 4
REVIEW
Your website is almost ready.  This is our chance to iron out any problems and look at the finer details and anything we might have missed in the design and build.
I'll also give you a tour of the content management system and show you how to update and amend your website.
—
Day 5
LAUNCH
We're ready to launch.
With a bespoke e-flyer announcement, get ready to share and celebrate your beautiful new website.
Website In A Week is £975 / $1395