Brand Identity + Marketing Design + Packaging
Brand identity, logo design and packaging for a family of Beekeepers.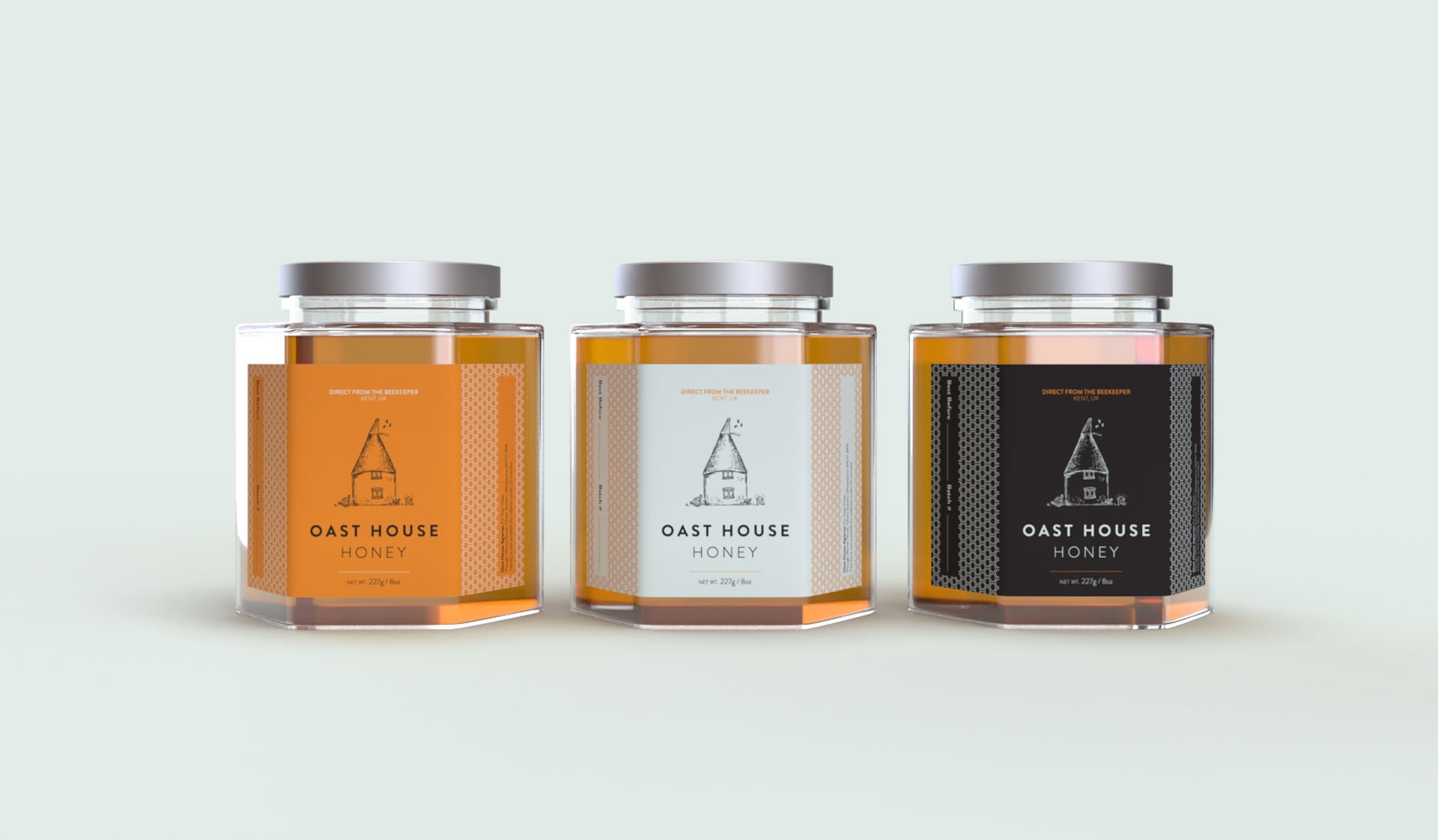 Client: Oast House Apiary
Year: 2020
Oast House Apiary are a family of beekeepers in Kent, UK.  Selling delicious honey and a range of bee-inspired products, from beeswax candles and lipbalms to hand-made gold jewellery and wildflower seeds.