Logo design, brand development and website for Ask Hatty, offering first-hand fertility advice and guidance.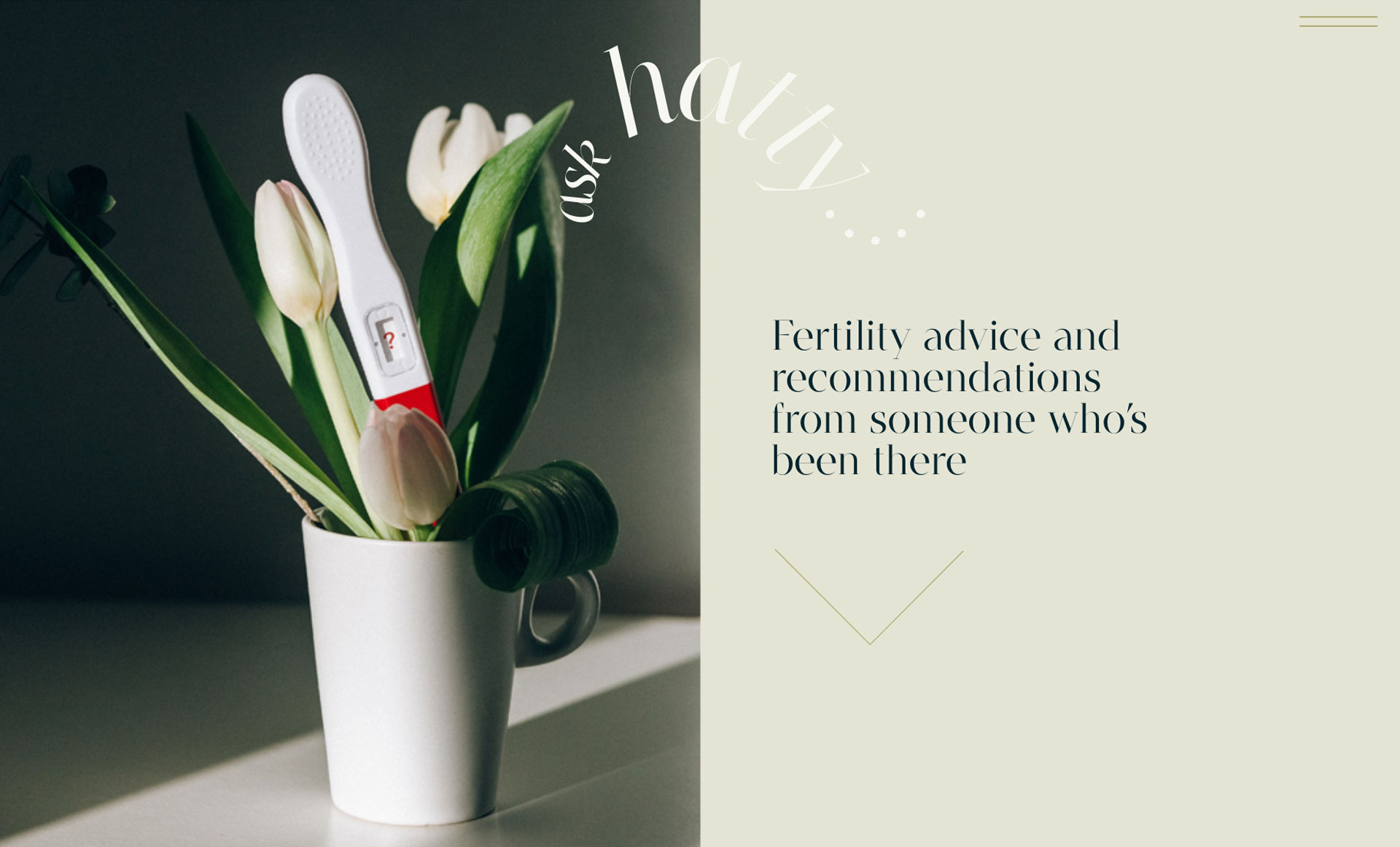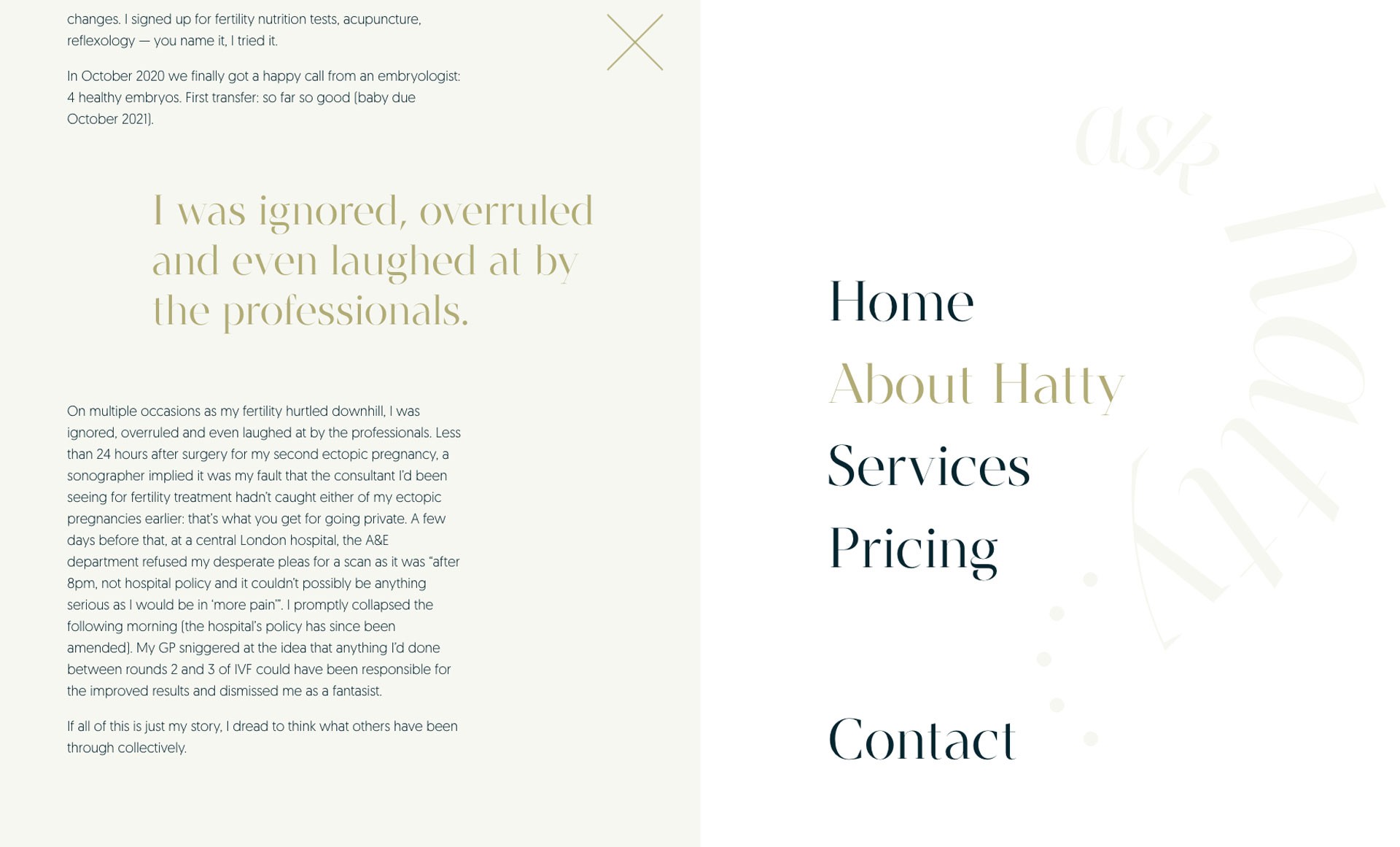 Client: Hatty Kingsley-Miller
Year: 2021
Hatty approached me to create a website and logo for a new business idea offering personal advice and guidance focusing on fertility.  After several failed rounds of IVF, 2 ectopic pregnancies and a series of unhelpful medical professionals, Hatty created, Ask Hatty, as a way of helping other people struggling with IVF and infertility feel more in control.
In what can be an emotional and often traumatic journey the aim was to create a space that was welcoming and trustworthy.  Striking a balance between friendly, informative and personal advice we wanted to retain a lightness and hopefullness throughout the site.