Brand Identity + Marketing Design + Packaging + Website
Brand identity and packaging design for a London based Italian food company.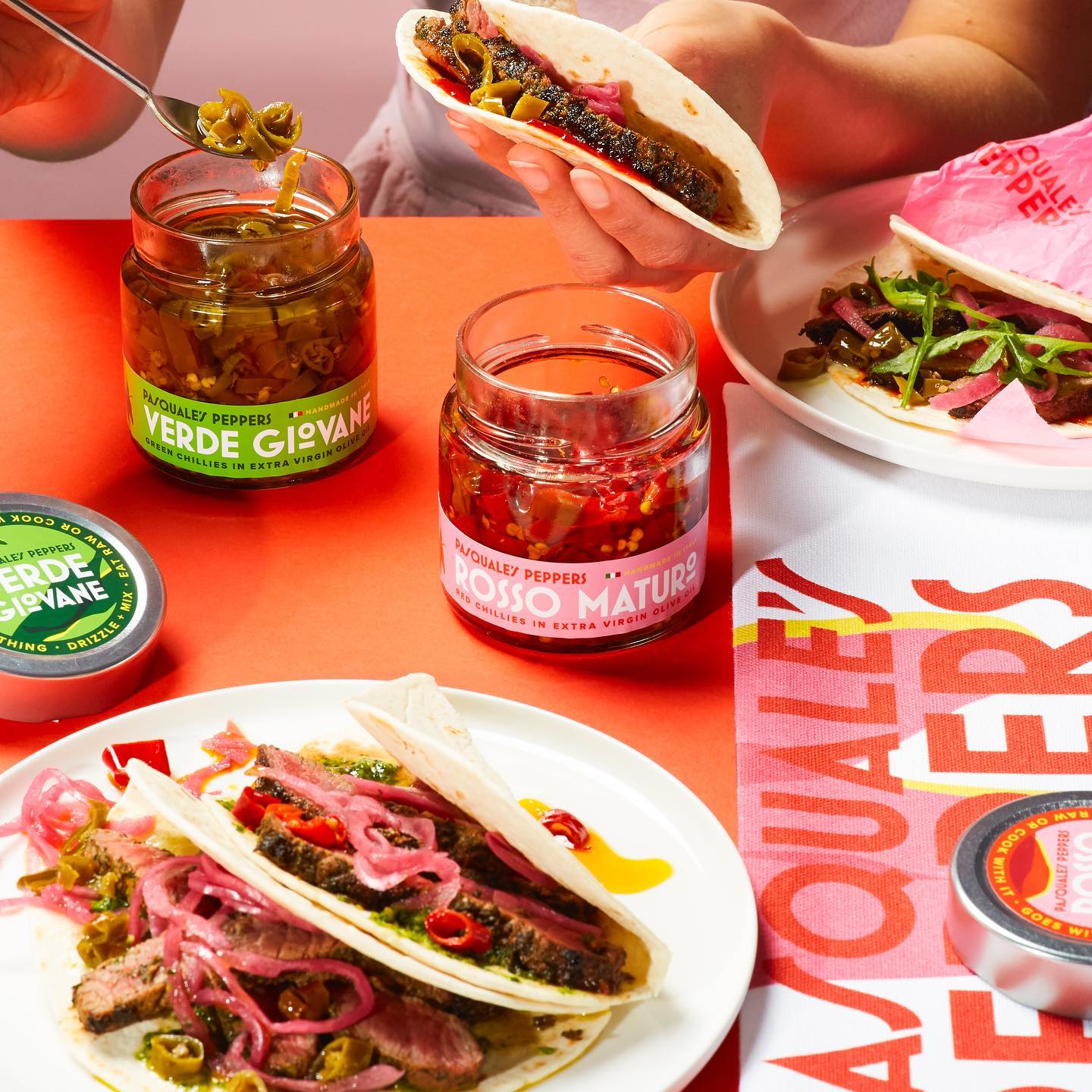 Client: Pasquale's Pantry
Year: 2021
Pasquale's Peppers is a fiery, Italian approach to chillies or pepperoncino, handmade in Abruzzo, Italy's heartland.
The Pasquale's Peppers story begins with Nonno Pasquale and was founded in London by his grandaughter Serena Mariani.  I was thrilled to be asked to develop the brand identity, packaging and online presence, working closely with Serena to make sure we did her Nonno proud.