Set design for a new play written for dance, premiered at The Place theatre London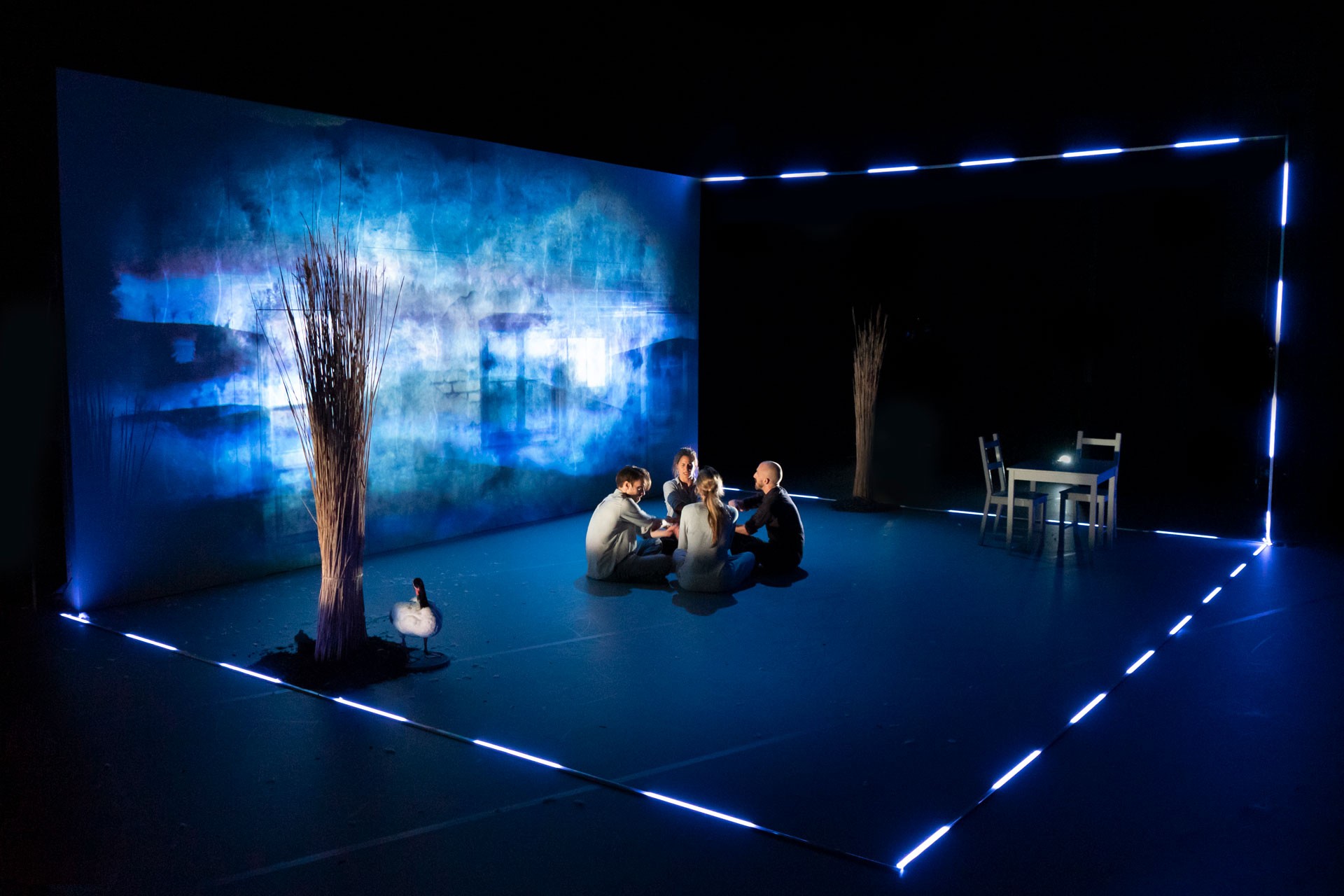 Client: Lily McLeish + Jonathan Goddard
Year: 2019
In a slight departure from my usual design requests I was approached to develop the set design for a new dance/theatre production.
In collaboration with video designer Akhila Krishnan and set designer Alex Eales, we aimed to create a large cube to frame the playing space. A large grey wall across the back with 2 doors allowed performers to enter and exit with the rest of the cube outlined with LED strip light.
I also designed and made over 50 props for the production, ranging from a full-size swan to a wooden coffin.